Home Tuition and Autism
In Ireland there is a program of the department of education, for children who are within the autistic spectrum and they aren't yet in the school called, Home Tuition. In this program I have been working as a tutor, since I obtained my Teacher Council registration number.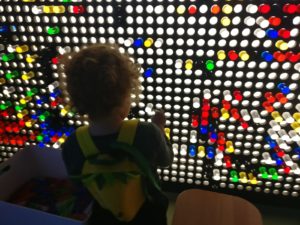 It is a work similar to what I did in the specifics units in Spain, but with a more direct contact with families and their day to day. The work is done inside the home, where the children feel more comfortable and they take advantage of their close environment so that the learning is really meaningful. Another of the key points of this work is the creation activities with customized materials and adapted to the needs, taking into account, above all, the importance of communication, social relations and sensory integration of students.