Most of my sessions are face-to-face, primarily because I usually work with young children who need direct contact.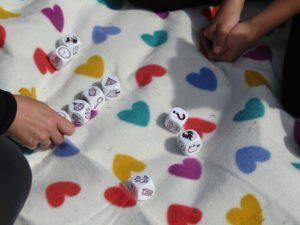 But step by step in these years as an entrepreneur, online sessions have been emerging as a real need. Older students who had face-to-face sessions have been choosing this mode, in which every day there are more platforms and tools to be successful.
As well as teaching Spanish to adults.
The online sessions have the advantage of the comfort that gives us the avoidance of displacements, the greater flexibility time and especially the opportunity to reach anywhere in the world.