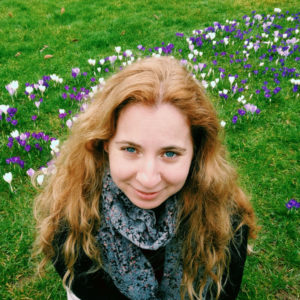 I am Spanish, more specifically Aragonese, I love my land – it is beautiful and surprising. The weather is sometimes harsh and the kindness of its people have given me have the ability to feel at home in many other places.
I began my career as a teacher in the Zaragoza Faculty of Education and since then I have not stopped training in a profession that I am passionate about.
After more than 10 years of experience, giving speech therapy sessions and support classes to children with special educational needs, both at university and at public school system in Spain, my life changed course, well, rather country and that was the motivation that helped me create with great enthusiasm"Playing with language".
Now I live in Dublin (Ireland) and I combine my work as a teacher of Spanish in the Instituto Cervantes and in a public school, with speech therapy sessions, Spanish classes and support for children.
I love my job, I try to enjoy each day and transmit that emotion in what I do. I think that's the secret.